In-room check-in:
No need to wait to check in at a lobby anymore. Understanding how tired you are after a long and tiring flight, we offer an exclusive check-in service right in your room.
Casa Connected (in-room entertainment) :
Your favorite social media can now be accessed via a big flat-screen TV with wireless keyboard. Whether it's Facebook, YouTube or Google map, it all can be done via our Casa Connected, as are checking your payment bill and hotel's directory. All of the entertainment system is made possible by Mac-mini.
Docking station:
Docking station is provided in every room and villa to male the in-room entertainment comprehensive. Now you can enjoy favorite music in your room if you just have either iPhone or iPod.
Complimentary mini-bar replenished daily:
Enjoy a full range of drinks and snacks set in the mini-bar in every villa. The items include soft drinks, juice, beer, and mineral water, which are replenished daily.
A selection of pillows:
Make you sleep a really quality one with the pillows of your choice. Choose your favorite pillows from a host of choice from anti snore, to white goose down, to contour, to a bolster.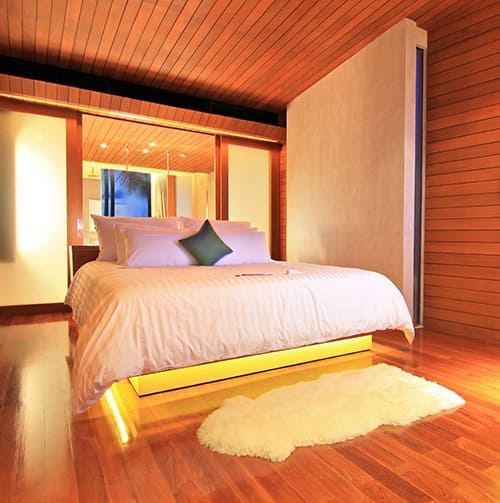 King-size bed:
This ultra-big bed comes with 300 thread count comforter. We provide a king-size bed in every villa and suite to guarantee a quality sleep of our guests.
Evening turndown service:
Your day won't be fulfilled without this special service.
Espresso machine:
Welcome every morning with refreshing coffee you make by yourself. In each villa, coffee making machine along with coffee capsule by LAVAZZA is provided.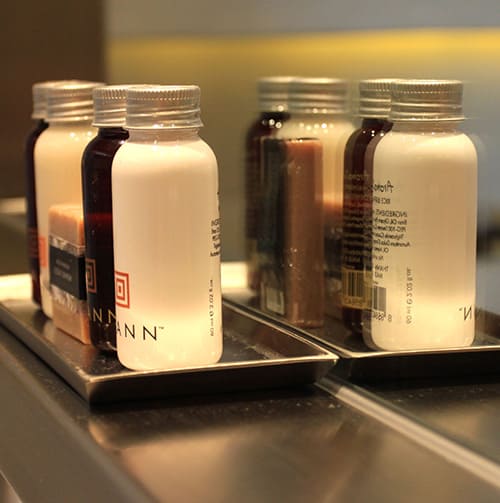 Bathroom amenities:
We choose THANN for bathroom amenities in every room and villa. THANN is a range of natural hair and skincare products formulated from botanicals derived by combining the art of natural therapy with the modern dermatological science.
Wi-Fi internet access:
High-speed wireless internet is accessible throughout the resort.