Unseen Phang Nga Tour
Phang Nga has much more to offer then you might think. First we will visit the in the forest located Waterfall. In the Tam Phung Chang Cave you can take a look at the stalagmites and stalactites. The monkey temple is included in this tour as well, since guests love to watch the monkeys and feeding them is just one of the cutest things and you can imagine.
Elephant Trekking & Waterfall
Elephant trekking, for those who love elephants and would like to explore the jungle on the back of elephants. … and have the possibility to take some beautiful pictures. It is also able to feed them after trekking. The Waterfall is very beautiful, where you can swim and relax.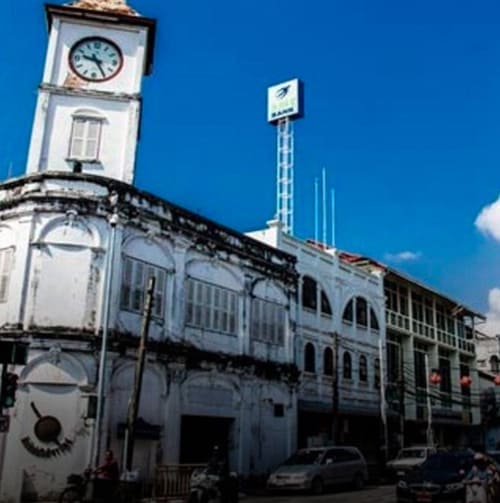 Phuket Sightseeing & Shopping
Phuket is a big city and if you are staying in Khao Lak it it's worth going down to Phuket for a day trip. Out of the nature and back into a big city full with things to see. First we will stop at the Pra Put Temple ( Wat Pra Put ) and then you can see the panoramic view of Phuket Town at Big Buddha Temple. Later you will enjoy your shopping at one of the huge shopping malls in Phuket and you will have time to see the local market.
Elephant trekking & Bathing at Phang Nga
At this small elephant camp you can explore the little jungle area & rubber plantation on the back of the elephant. After the trekking, you will have a bath with the gentle giants and a time for feeding them with a nice shot of your pictures.